Prevent Your Knee Brace from Sliding Down Your Leg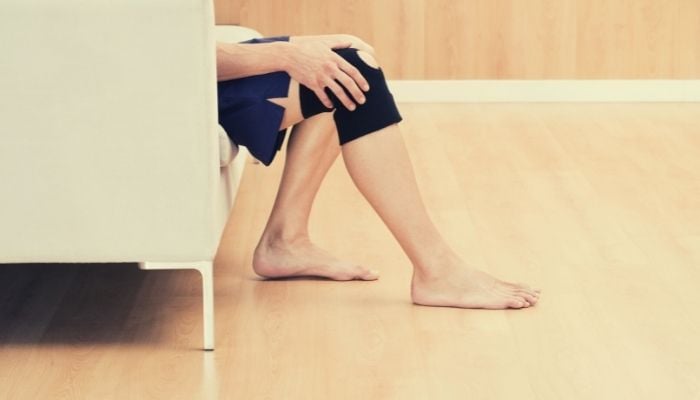 A knee brace is great for giving your knee a chance to heal after an injury. It stabilizes your knee, preventing further damage. A knee brace that doesn't stay in the correct position can hinder your everyday activities and be a nuisance. What should you do when your knee brace slides down your leg and begins constantly slipping?
Understanding how to wear your knee brace correctly will help it from sliding down your leg.
1. Style of Knee Brace
The style of knee brace is a major factor in proper fit. Your injury will determine what type of knee brace your medical professional recommends. It is imperative that you get the right style of knee brace for your specific injury and that it fits correctly.
2. Correct Wear
Putting your knee brace on correctly helps prevent it from sliding. At Elite Medical Supply, we educate you on how to properly wear a knee brace. Our team of experts will coach you on the right way to don a knee brace. We also offer self-help videos if you prefer to learn at home.
We will also be able to measure you for proper fit through a Zoom session or over the phone. Our experts can fit you in our office if you're local to us or in your home if you live in our service area. It is important to wear the correct size knee brace to avoid slipping. We are experts at assisting you to determine the correct size brace for your knee.
3. Keep the Brace Tight
If your knee brace is slipping and sliding down your leg, and you have determined that it is on correctly, you may need to tighten it. Ensure the straps around the knee are the tightest. Be sure you do not over-tighten the brace closures to the point that circulation to your leg is cutoff or causing pain.
The two-finger method can help to tighten the brace.
Put your knee brace on and tighten the straps

Slide two fingers under one of the knee brace straps

If your two fingers can't fit under the strap, the knee brace strap is probably too tight; loosen the strap and try again

If your two fingers easily slide under the strap and you can fit a third or fourth finger underneath, the strap is too loose. Tighten the strap and try again

Repeat this test for all the straps on your knee brace
4. Exercise with Caution
You should only be exercising with approval from your doctor as exercise can impede your recovery. If you are exercising, proceed with caution. Gentle exercise like walking can be helpful. Going slow and steady is key. Sometimes exercise can cause your knee brace to slip. If you do exercise, do so at a moderate pace to ensure your knee brace doesn't slip.
5. Skin Interface Options
A layer worn under your knee brace can help prevent the brace from slipping and sliding down your leg. To keep the brace in place, try wrapping the areas under straps with a compression bandage. This can help keep the brace from sliding and reduce friction on your skin. Giving the knee brace a surface other than your skin will help prevent the brace from moving around.
We offer wraps that are worn under a knee brace against the skin that help keep your brace from slipping. The wraps also provide a layer of protection for your skin against rubbing and chaffing. Many times, this is a great addition when wearing a knee brace.
Ask the Experts
While a knee brace is great at supporting and helping your knee when injured, it can be aggravating when it is constantly slipping and sliding down your leg. If you need help in getting the proper fit for your knee brace, please contact Elite Medical Supply.
Medicare Beneficiary Eligibility Lookup
Enter your ZIP Code to determine if you are in a location where we provide bracing products as a Medicare covered benefit.