Tips for Communicating With Your Doctor at Your Next Appointment
As a patient you play an active role in the healthcare you receive. One of the best ways to advocate for yourself is through communication with your doctor.
When you see your doctor and healthcare team, they practice what is called evidence-based medicine to make clinical decisions. The definition of evidence-based medicine includes patient values and experiences, along with the latest research and clinical experience.
Therefore, your values and experiences matter. But you must communicate your values and experiences to your doctor during your appointment.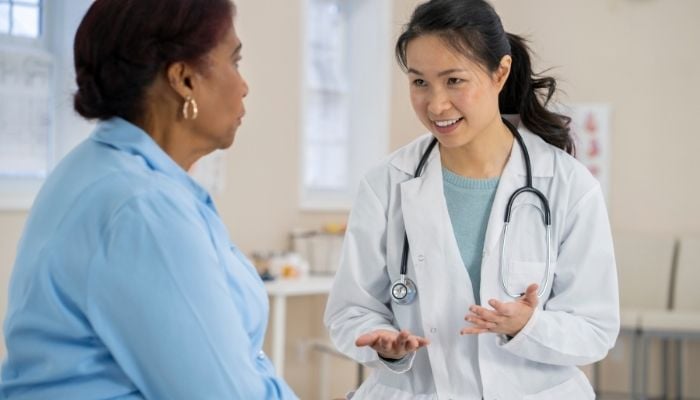 Sometimes communication with your doctor is challenging. Maybe the topic is embarrassing or hard to talk about. Or maybe you forget to ask an important question because the doctor's appointment went by so fast.
To help make your appointment a productive experience, we provide some tips for communicating with your doctor. These tips also apply to telehealth appointments.
Plan ahead with notes and questions
Write notes related to your injury or condition. Include details that you want to convey to your doctor. Note any changes in symptoms, medication, sleep, appetite, etc. since your last visit. Make a list of questions and prioritize them so you can ask the most important questions first during the appointment.
If you research your symptoms online, use that information to help plan for your appointment. Don't try to diagnose yourself. When at your appointment, ask your doctor to recommend a reliable resource so that you can read more on your injury or condition.
Bring items related to your care to the appointment
Bring items related to your injury or condition to the appointment, as they will help the doctor better understand you. This includes medications (both prescription and over-the-counter) and medical equipment (i.e., back or knee braces) that you are using.
Take notes during the appointment
Bring pen and paper to the appointment to take notes. If you have a friend or family member with you, have them take the notes for you. If you didn't get a chance to take notes during the appointment, take a few moments after the appointment to jot down relevant information that you will need to remember later.
Ask questions
Don't be afraid to speak up and ask questions that may arise during the appointment. It is better to ask now than wait and not get your questions answered.
Bring a close friend or family member who will advocate for you
A close friend or family member who knows you will help advocate for you during the appointment. They may think of things that you hadn't thought of or forgot. Communicate with this friend or family member ahead of time so they have a clear understanding of their role in your healthcare.
Learn how to access your healthcare record online
Most healthcare records are online nowadays. Ask your healthcare provider's office for help in accessing these records so that you can track your diagnoses, test results, medications, and treatment plans. Ask for the best way to contact your doctor's office. Oftentimes doctors have a member of the healthcare team available via phone to answer questions.
With a little preparation, your communication will improve at the next medical appointment. Should you need additional resources, the National Institute on Aging provides worksheets to help you prepare for your doctors' visits.
Medicare Beneficiary Eligibility Lookup
Enter your ZIP Code to determine if you are in a location where we provide bracing products as a Medicare covered benefit.