Six Signs You Need to See an Orthopedic Doctor
Even a little discomfort in the bones, ligaments, and tissues can change your ability to perform daily activities. Speak with a medical professional if you're having trouble going about your everyday activities or if your discomfort is becoming a hindrance to your well-being. An orthopedic doctor will diagnose and treat musculoskeletal problems and injuries.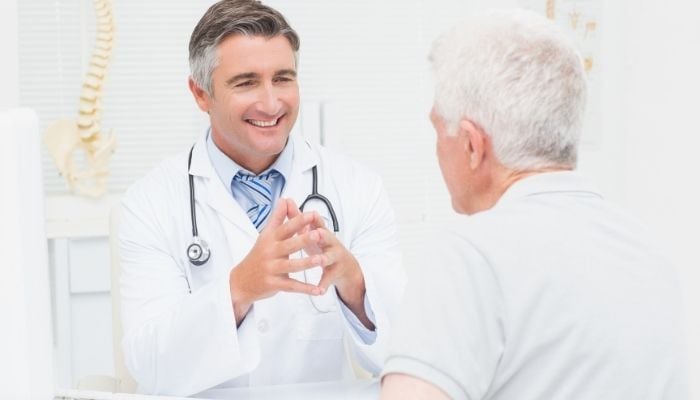 An orthopedic specialist should be consulted in a variety of circumstances. If you've been experiencing long-term muscle, ligament, or joint discomfort, it's time to consult an orthopedic doctor. Doctors that practice orthopedics are experts in conditions involving the muscles, bones, and joints. Strains, joint soreness, sprains, or even stress are all included in this category. You should see an orthopedic expert if any of the following six symptoms occur:
Chronic Pain
Chronic pain may damage a person's emotional health as well as their physical health. Management of chronic discomfort will lift your spirits and your physical well-being. An orthopedic specialist can help with chronic and progressive pain in your joints or bones. A specialist identifies what triggers your discomfort and then creates a treatment plan suited for your circumstances.
Mobility Restrictions
Orthopedic care is needed when the patient's movement is restricted. Many conditions such as ACL/MCL tears, bursitis, arthritis, and tendonitis can cause limited mobility. You may also experience pain in your range of motion or be unable to straighten your joints which results in a limited range of motion. It's critical to get medical attention for joint problems as soon as possible if you want to avoid more severe consequences.
Swelling of the Joints
The presence of edema and discomfort are two more indicators that necessitate an orthopedic assessment because inflammation of tissue leads to swelling. There are several causes of inflammation such as an infection, an accumulation of fluid in a joint, or an accident. Arthritis can cause swelling, which necessitates an accurate diagnosis to get the right therapy.
Physical Instability
Another justification for seeing an orthopedic physician is if you're having trouble keeping your balance. These include difficulty getting out of bed, discomfort while moving around, and even difficulty standing up. You must consult with an orthopedic specialist to determine the cause of your pain and create a treatment strategy.
Overall Rigidity
Is it a regular occurrence for you to be in pain? Just because we're getting older doesn't mean our joints are going to get stiffer. By modifying or introducing new behaviors, you may be able to ease this stiffness. Consulting with an orthopedic specialist is the best option for diagnosis and treatment.
Twisted Ankles
A rolled or twisted ankle is commonly caused by walking on uneven terrain or landing on an uneven surface. The common symptoms of an ankle sprain or twist include pain, edema, and bruising on the exterior. It is normal for people who are constantly moving to suffer from sprains. Some people are more prone to ankle sprains because of their postures or the way their legs are positioned. Another potential risk for an ankle injury is a previously sprained ankle.
Let Us Support You
Elite Medical Supply is here to support you with quality bracing products. Contact us to discuss your bracing options and how we can help. Our experienced team is eager to assist you on the road to recovery.
Medicare Beneficiary Eligibility Lookup
Enter your ZIP Code to determine if you are in a location where we provide bracing products as a Medicare covered benefit.