Does Medicare Provide Coverage For a Back Brace?
Medicare will generally cover a back brace when deemed medically necessary by your doctor. This is important for people suffering from spinal pain because a back brace is a viable option to treat many spinal conditions without surgery, or as a post-surgical brace to aid in recovery.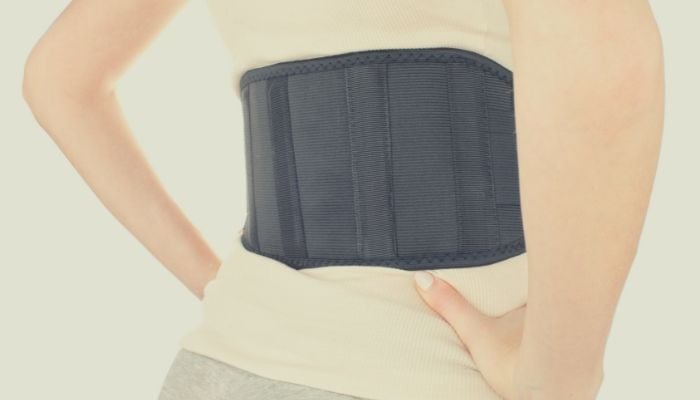 Does Medicare Cover Back Braces?
Yes. Medicare Part B provides coverage for what's known as Durable Medical Equipment such as arm, leg, neck, and back brace, but there are specific stipulations. As aforementioned, your physician will prescribe a back brace for various conditions related to lower back pain. Therefore, if your doctor considers a back brace medically necessary to treat or manage your condition, some charges for the medical equipment may be covered, but only if you are enrolled in Medicare Part B.
If you haven't enrolled in the Original Medicare Part B or do not have a Medicare Advantage Plan in which a Medicare approved private insurer provides your coverage, Medicare will not cover your back brace. Some of the perks of most Medicare Advantage Plans offer extra benefits such as Durable Medical Equipment, outpatient surgeries, urgent care, and rehabilitation. To enroll in this plan, you must be within the plan's provider network and have Medicare Part A and Part B.
The most notable benefit offered by many Medicare Advantage plans is prescription drug coverage (Medicare Part D) including home-oriented, non-medical benefits such as transportation, telemedicine, and in-home safety assessments. However, if you enroll in Medicare Part C, be prepared to pay your Medicare Part B monthly premiums. You may also have to pay a deductible, co-payments, and/or coinsurance
Do You Qualify For Medicare DME?
To be covered by Medicare for Durable Medical Equipment, you must meet the following requirements:

You may be covered by Medicare insurance if your doctor considers it medically necessary for you to wear a DME.
Your back brace must be durable and sturdy enough to provide extra stability and support and have a lifetime of at least 3-years.
Your DME will only be covered if you get it from a Medicare-enrolled supplier that has a unique Medicare Supplier Number (NPI).
The back brace must per your prescribing doctor's recommendation.
The prescribed DME will be used in your home.
It is important to note that the back brace is prescribed as park of an all-inclusive treatment program; therefore, using it without a doctor's recommendation or for prolonged periods may cause more harm than good.
How Much Will It Cost You?
Check with your insurance carrier to see how much deductibles and coinsurance or co-payment you should pay for Original Medicare. As of 2021, you will be required to pay an annual deductible under Medicare Part B. Additionally, if your back brace comes from a supplier who does not accept Medicare insurance, it may cost you significantly more out-of-pocket for the same brace.
How To Obtain A Back Brace From Elite Medical Supply
You can use the Elite Medical Supply Medicare Beneficiary Eligibility Lookup tool to determine if you are in an area we service. Simply enter your zip code to find out if you are in an area where we provide back braces as a Medicare covered benefit.
Our team goes through this simple process to get you a back brace if you are eligible:
Obtain your Medical records from a certified physician detailing your condition.

Obtain your Medicare Health Insurance card with Medicare Beneficiary Number (MBN).

Our team will check your Medicare coverage status.

Once everything checks out, we will give you a rundown of what you are required to pay in terms of co-payments, deductibles, and coinsurance.

Elite Medical Supply conveniently ships your brace to your home.

We support you with training for your brace.
If you have a prescription and need help with eligibility approval, contact us today. Elite Medical Supply will assist you with your paperwork and help you browse our line of high-quality Medicare-approved bracing products to find the equipment that meets all your medical needs.
Medicare Beneficiary Eligibility Lookup
Enter your ZIP Code to determine if you are in a location where we provide bracing products as a Medicare covered benefit.