How to Avoid a Medicare Scam
Medicare scams are a form of identity theft. Scammers request your Medicare number and personal information to make fraudulent claims without your permission. Scammers target Medicare beneficiaries who lose billions of dollars to scams each year.
There are a number of ways that you can protect yourself from a Medicare scam. The most important thing to remember is that your Medicare number and card are a form of your identity. Protect them like you would protect your social security and credit card numbers.
Here are some tips on how to avoid a Medicare scam:
Don't share your Medicare number with someone who contacts you. Scammers may call or email you and ask for your Medicare number. They can sound very convincing. If someone asks for your Medicare number over the phone, hang up and call 1-800-MEDICARE. The only times Medicare will call you is when you are already part of a health or drug plan, or if you called customer service first and left a message.
Only give your Medicare number to people you trust, like your doctor.
Know your healthcare plan and keep track of the healthcare you receive. Note the dates of your doctor's appointments on a calendar and make sure they match your Medicare statements.
If needed, have a close friend or family member be familiar with your plan and healthcare so that they may help you protect yourself from fraud.
Remember: the government does not make unsolicited calls to sell Medicare plans.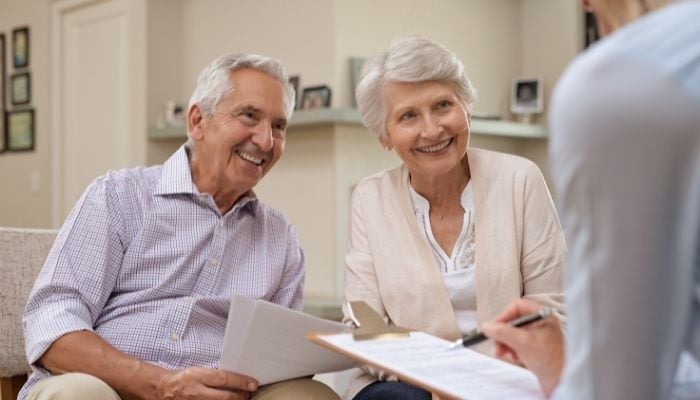 When joining a Medicare plan through a private company, here are some further tips to avoid a Medicare scam:
Know that Medicare plans are not allowed to ask for your personal information, like your bank account number, over the phone.
Plans are also not allowed to immediately ask you for payment over the phone or online. You will first receive a bill prior to making a payment.
Be suspicious if they offer you cash or incentives to join their plan.
Be suspicious if they offer free medical care or equipment. In other words, be suspicious if they say Medicare will pay for all of the medical care or equipment.
Private insurance agents are not allowed to go door-to-door selling Medicare plans. If someone shows up at your home selling Medicare plans they are likely a scammer.
More tips on how to avoid Medicare fraud can be found at Medicare.gov and in this booklet provided by the Center for Medicare & Medicaid Services. It also covers the steps you should take if you suspect Medicare fraud. The Center for Medicare & Medicaid Services has also published a series of YouTube videos on education for preventing Medicare scams.
Elite Medical Supply takes avoiding Medicare scams very seriously. As a Medicare durable medical equipment supplier, we meet the following supplier standards in order to obtain and retain billing privileges.
Contact us if you have any questions about how Elite Medical Supply handles your Medicare number and other personal information.
Medicare Beneficiary Eligibility Lookup
Enter your ZIP Code to determine if you are in a location where we provide bracing products as a Medicare covered benefit.