Understanding the Different Types of Orthopedists
If you have sustained a back injury and felt unsure about which orthopedic professional to see, you are not alone. This is because there are many different types of orthopedic providers and specialists.
Here we share a few tips to help you determine which healthcare professional is best for you and your back injury, especially if you require a back brace.
The orthopedic specialists described in this blog can help find the best back brace for you.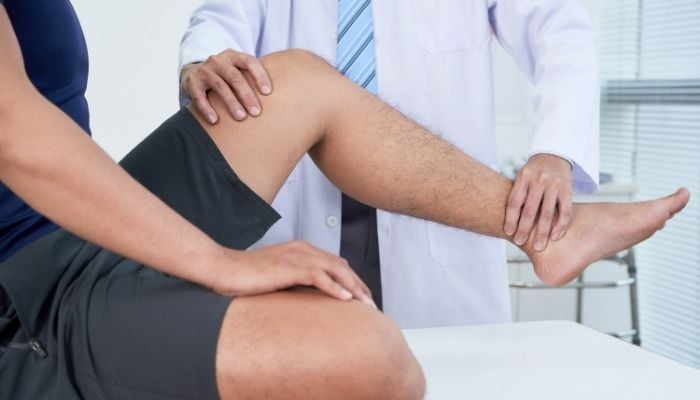 Types of Orthopedic Healthcare Providers
The different types of orthopedic providers that treat back injuries include medical physicians, orthopedic surgeons, physician assistants, nurses, chiropractors, physical therapists, and athletic trainers.
In relation to back braces, we have grouped these providers into the following two categories: 1) healthcare professionals that can prescribe/order back braces; and 2) healthcare professionals that are trained in the fit and adjustment of back braces.
Healthcare Professionals that Can Prescribe Back Braces
When determined medically necessary, the following healthcare providers can prescribe back braces, according to the Center for Medicare & Medicaid Services.
Primary Care Physicians
Depending on your health insurance, this may be the first healthcare provider you visit. The primary care physician is best for general medical illnesses or conditions. They can provide the initial care you will need for your back injury, so it is going to be important that they refer you to physicians specialized in orthopedics for further consultation.
Orthopedic Physicians/Surgeons
Orthopedic physicians specialize in the care of the musculoskeletal system. They have usually undergone additional fellowship training and may even be further specialized specifically to the spine. You may be referred to an orthopedic surgeon if your back injury might require surgery. Orthopedic physicians and surgeons can assist you with initial use of your back brace. Read more on orthopedic physicians here.
Physician Assistants
Physician assistants are mid-level healthcare providers who work under supervision of a physician to diagnose and treat injuries, as well as prescribe medications and equipment. Like physicians, they can be specialized in orthopedics.
Nurse Practitioner (or Clinical Nurse Specialist)
These healthcare professionals are also mid-level healthcare providers who have more advanced training and specialization over a nurse. You will most likely see nurse practitioners in primary care settings, but they can also be found in orthopedic clinics.
Healthcare Professionals that are Trained in Fit and Adjustment of Back Braces
The healthcare providers described above are trained to fit and adjust back braces, in addition to the following providers:
Chiropractors
While most chiropractors focus on alignment of joints of the spine, they are also specialized in treating musculoskeletal conditions and injuries. The best chiropractors incorporate therapies and exercises to complement the adjustments they perform. It is recommended to consult with your physician prior to seeing a chiropractor.
Physical Therapists
Physical therapists are healthcare providers specialized in rehabilitation. They can prescribe home exercise programs and movement modifications to prevent further injuries. They are also specialized in medical equipment like back braces.
Athletic Trainers
While most known for working on the sidelines of athletic events, athletic trainers can also be found in orthopedic clinics. Athletic trainers work closely with medical doctors to treat injuries. In an orthopedic clinic, the athletic trainer will likely be the one to help fit your back brace.
Final Thoughts
Regardless of which orthopedic specialist you see for your back injury, if they prescribe a back brace, you will first need to find a DME supplier. Elite Medical Supply can help you find the right brace!
Once you receive your back brace, you will then need it to be fitted and adjusted properly. See what to expect from your back brace fitting here!
Medicare Beneficiary Eligibility Lookup
Enter your ZIP Code to determine if you are in a location where we provide bracing products as a Medicare covered benefit.